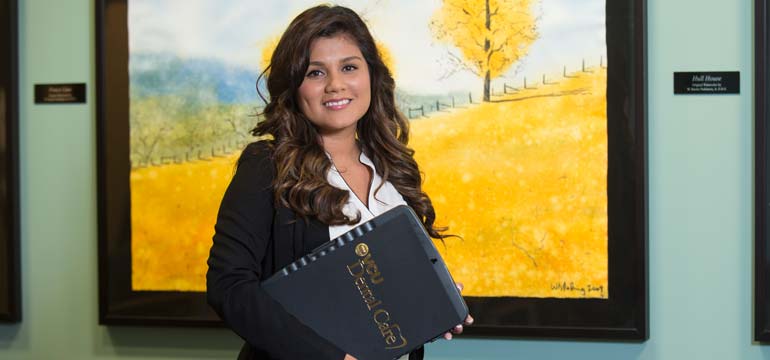 To schedule an appointment, call (804) 828-9190. Office hours are from 8 a.m. to 4:30 p.m., Monday through Friday.
If you are a current patient who needs treatment after hours, on weekends or on holidays, call (804) 828-0951, identify yourself as a current patient and ask for the doctor on call.
Your appointment
Before your appointment
Utilize our Patient Portal link to help you quickly and safely register before your appointment. Please be sure to use the email we have on record. Please call if you have questions at 804-828-9190.

VCU Dental Care now gives our patients the option to prepay and pay online. To pay your bill online, you will need your payment account statement. Click the Pay My Bill tab located at the top of the screen in the golden yellow bar. To prepay, click Pre-Pay Before My Visit tab then click submit. You will need the email, last name and date of birth on your patient record. If you have any trouble or unsure of this information, please call 804-828-9190.
Arrival
A lot has changed since the coronavirus (COVID-19) pandemic began, but our commitment to safe, responsible care has not. As we restore all of our patient services and appointments, you may notice a few changes we've put in place to best serve you and your loved ones. What to expect at your next visit »
Cancellations
If you must cancel, please contact us at least 24 hours in advance.
Parking
Valet
Valet parking is available for a reduced rate of $5 to patients and guests who validate their ticket at the information desk. For valet parking, follow 11th Street north to the covered driveway underneath the Perkinson Building. The driveway is located immediately before the stoplight at the corner of 11th and Leigh streets.
Parking deck
Patients and guests can park for free in the Patient and Visitor Parking Deck at 12th and Leigh Streets. Parking tickets must be validated at the information desk.
Please note that VCU Dental Care patients are not currently permitted to park in the new Adult Outpatient Pavilion (AOP) patient parking deck and VCU Dental Care stamps/validations are not accepted. Patients who self-park in the AOP patient parking deck will be required to pay for parking.